Root Canal Therapy in Richmond Hill, Ontario
Inside each of your teeth is dental pulp which supplies it with vital nutrients and nerves. However, in the event the dental pulp becomes infected or damaged, it can die, causing the tooth to die as well.To prevent this, a root canal therapy may need to be performed to remove the infected or damaged dental pulp. The inner area is then refilled with a special dental material and the tooth is capped off with a dental crown, inlay or onlay to protect it. 

Contact our dentist in Richmond Hill today for more information.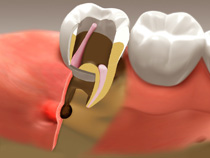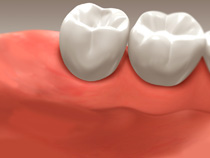 At TS Dental, all of our root canals are performed using an anesthetic to ensure that you're completely comfortable during your procedure. If required, we can also use sedation for patients who are highly sensitive or fearful of pain. We strive to give you the most comfortable and positive dental experience possible. 

If you would like to learn more about root canals, contact us in Richmond today. We offer Same-day emergency care as well as direct billing to insurance companies for your convenience.